GPS Tracking Service fee:
4.99 € /month paid monthly
…
4.49 € /month paid bi-annually,
Subscription fee include:
– our SIM card with data traffic*,
– unlimited access to on-line tracking software
No hidden costs, no "extra options" or added fees.
For each boat you only pay one device and one subscription.
We offer one month FREE subscription,
(to cover delivery time, and to give you time to install the device)
The free month will be added at the end of first subscription period you paid.

PAY AS YOU GO, with NO Lock-in long-term contract:
You can cancel subscription anytime, (like in off-season months), and reactivate when season starts.
Many have asked:
Q: How can you offer such a low monthly fee?
A: Managing thousands of cars with EUfleet.com, we were in position to negotiate excellent deals with Mobile Network operators for SIM data traffic communication (which is a major part of the cost of the service). Also, being an IT company, we have developed in-house all other systems required, and we are using only license free software under Linux and Java (no Microsoft® software that would require expensive licenses).
These advantages are passed on to our clients in the form of high-quality services at the most completive fees.
GPS trackers: FREE Delivery in Europe! *
The GPS trackers are offered at wholesale price + delivery fees. We are not trying to make profit on devices. Our business is the tracking service we are offering. So, if you have a GPS device you want to use, please contact us, and we'll integrate in our platform.
Easy DIY GPS
Advanced GPS
Model:
FMT100
FMB202
Price:

59 €

FREE Delivery in Europe

79 €

FREE Delivery in Europe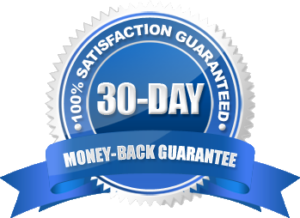 If, for whatever reason you are not satisfied, you can return the GPS tracker for a full refund, no questions asked.
If you do not have a valid EU VAT number, 19% VAT will be added to the price.
* Free delivery is for Continental Europe (where DHL will not charge any extra). For Islands delivery, we'll have to add courier extra fees.
* Data traffic is included for Europe + Turkey.
If you want to use our services in other areas, we are offering a reduced fee of 2.99 € / month but with YOUR SIM card – which must have data +SMS plan active.
For large fleets, contact us.